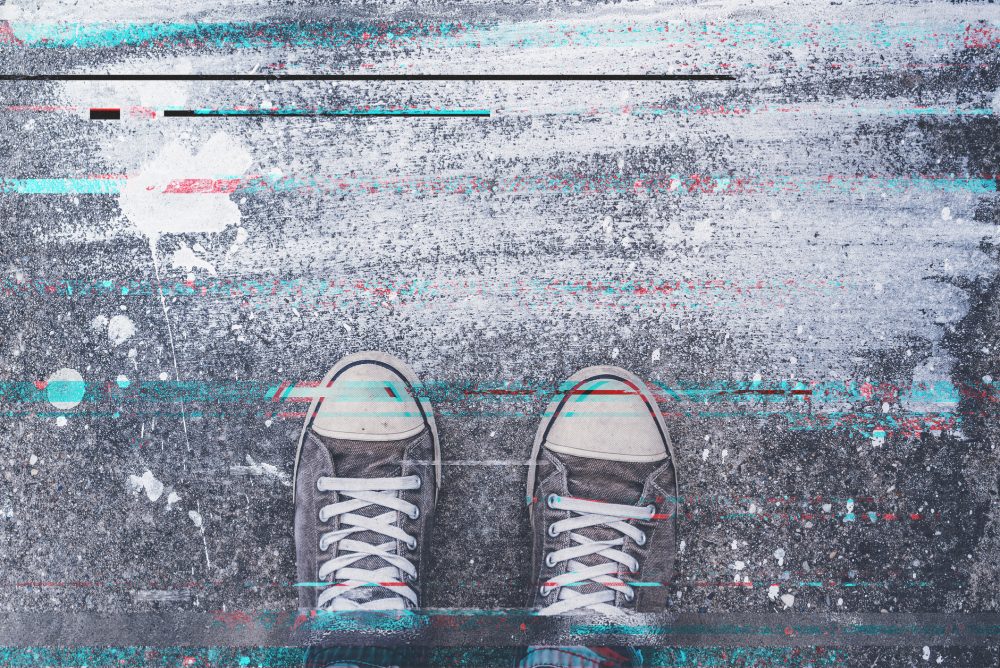 A young person has written about their experiences of being in the Hearings System. We would like to thank them for sharing such an honest story…
"A child's hearing. A room full of fancy high-ended people, and your people – be that Teachers, Parents, Carers, Guardians and Social- workers, your people being any "relevant" person in your life. A hearing is a place that a child goes to receive a "recommendation" about where they should live and what they should do. The children's hearing system in Scotland aims to "ensure the safety and well- being of vulnerable children and young people through a decision making lay tribunal called the Children's Panel" (according to www.chscotland.gov) . But does this really happen? Are children really being heard or are the children's hearing too adult focused and not about the child at all?
What Is a hearing? A big room full of people – people such as a Reporter, panel members and your relevant "adults". So what is the point in a hearing? For many looked after young people, the hearing is a place where the future is decided. That may be who they stay with, where they stay and how often they can see their family. Many looked after children typically receive a hearing every 6 months . So what goes on inside the closed doors of a hearing? Well, the big man in the middle goes round each adult asking who they are and their relevance to the young person and what's going well and what's not going well. Then it's the young person's turn. The anxiety of having to talk about yourself in front of people who know you and strangers is awful; It would be completely overwhelming for anyone. Of course, it can be seen as a good thing, because the fact is that everyone gets a say, including the young person.
The Panel consists of a "lay" tribunal which means that more or less anyone (with a decent education) could become a member. When panels were first introduced they consisted of mostly local people, solving local issues, but now, it's mostly middle class workers. They do it for the right reasons – as they do want to do good, but is this really keeping it child-friendly? A "safeguarder" can also be present at a panel. A safeguarder is there to ensure the safety and well-being of the young person is being met in the right procedures. They also make sure the child is being heard.
The current set up can be seen as an emotional stress for any young person to be faced with. This is due to the child already being in a vulnerable place. This adds to the emotional stress of a child if they are being forced into being disloyal to their family, and be a witness to their distraught circumstances. Any young person going through this may feel as though they are being pressured into fighting against their own family. However, the current setup allows the young person to be able to talk to the panel members alone, although this means that everyone else in the room knows they are taking alone. This may make the child a lot more vulnerable.
Changes to the current set up should allow the child to speak freely without everyone knowing – perhaps allow a young person to speak prior to the hearing? Unfortunately due to the legal progress, the hearing doesn't legally start until all parties have been introduced, meaning if the child wants to speak along then this process involves everyone else leaving, making the child self-conscious and feeling alone.
Prior to a hearing everyone gets sent a report – which can be dated so far back that this keeps being added to, creating a bigger report. Stuff from the past being resurrected. Things better forgot, dragged up again. Behind the closed doors of a panel, the emotional distress facing the child piles up. They know all about you, before you step foot into the room. This can lead to false assumptions. It's clear that they have made up their minds about their recommendation before you come in. What's the point in even suggesting anything when it's clear they aren't listening – just smile and nod. Even when they ask your views, they always look to the social worker for back-up. Is this really allowing the voice of a child? After all it is a CHILD'S hearing and not an adults hearing. Sometimes the young person just agrees with everything being said in order for a minute of silence.
The posh jargon used by the panel can also often cause an emotional stress on the child, as they are expected to know what they're on about – making the child self-aware of their incapability to understand. Even then most of the talk is directly aimed at adults yet indirectly aimed at you. It's meant to be all about you (the young person). Well, as they say "you are the most important person in the room". In order to change this, the panel should speak to the child more and actually take what they're saying into consideration. After all the child found their voice to speak in the first place.
Being looked after for many years, who has experienced the compulsory attendance at my own hearings, I can urge that it's not as child-centred as it could be, as it left me feeling betrayed and targeted by people I trusted and strangers. To begin with, I was on a voluntary supervision order – which meant I was only meant to be there for a short while. The decision made was transferred to a compulsory supervision order which meant I had no choice in the decisions made. Whatever happened to double jeopardy? After the decision to be made and then for the final sentence to be "well done, keep it up, see you all in a year". Walking out that room knowing that my words had not been heard, my feeling not considered, and most importantly my changed actions, unseen and my status remaining the same – a looked after child. My next parole date given: a year.
In 2011 the laws changed granting a legal aid for a children's hearing. This means that everyone got "lawyered up". One of the main issues with everyone having a lawyer is that lawyers like to go on ego trips. They go into a hearing prepared to fight – even if it's not the best for the child. So does this really make a hearing "child-centred"? For the most part lawyers are helpful and they help get a point across legally…but this may not be the best outcome on some parts, because the child may want to stay with their family and the family want the child, but the child's circumstances and situation may not be taken into consideration when fighting for the loyalty the child and family share. The child may be better off somewhere else, but a lawyer makes this difficult to happen as they fight with the law, whilst a panel fights with the circumstances.
You may be thinking, is there another alternative rather than children's panels that can ensure the safety and well-being of children? In England and Wales they have their own type of children's hearing. However, it is held in the (centre for) justice. Which is exactly what it means: a centre for criminals. Are the young people in children's hearing criminals? In most cases no, they just need somewhere to be looked after properly due to their situation. And in almost all cases, you guessed it, there's always a lawyer present. There are Barristers, Lawyers and any kind of affluent court related person; they have them all present. Does this really make it "child-friendly"? No, of course not. It makes the child feel like a criminal. After all why wouldn't they, they're in a court, which has real crime trials taking place.
So does this mean the Children's Panel in Scotland are "fit for purpose"? Yes, to an extent. But there is room for improvement, to ensure the hearing really is a child centred, and not just a legal obligation in a court of law."